At Bird Electrical we believe whether you are conquering the high seas or fishing estuary systems Garmin Marine is the number one choice in Marine electronics. Garmin Marine are constantly ahead of the game and are constantly working on new technology and it shows in their product.
Bird Electrical Specialize in Garmin Marine Electronics. We have access to the whole Garmin range and can recommend, Supply and install a complete system to suit your vessel and your needs. If you have an existing Garmin system we can carry out all updates, repairs or even recommend adding new Garmin gear that is compatible with your unit. We can Carry out installations from Sydney Harbour, North Sydney, Pittwater, Hawkesbury River to the Central Coast.
For more information on the full Garmin range click the following link:https: //buy.garmin.com/en-AU/AU/cOnTheWater-p1.html
With its solid-state 9-axis Attitude Heading Reference System (AHRS), the GHP Reactor™ autopilot series holds your course even when your boat is pitching and rolling in rough water. Offers flexible installation options and requires a minimum amount of commissioning and calibration. The result is that everyone onboard enjoys a more comfortable ride while heading error, course deviation, rudder movement and power consumption are minimized.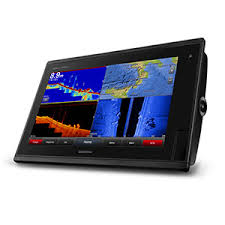 You probably already know how to use a Garmin chartplotter. It is that intuitive. Just turn it on and you can quickly follow the simple menu. Everything is at your fingertips to quickly and easily plan your route and set your course. And most Garmin echoMAP and GPSMAP chartplotters are available combined with built-in sonar capabilities. These include advanced HD-ID sonar, CHIRP sonar and Garmin ClearVü and SideVü scanning sonar, which provides the clearest scanning sonar images on the water.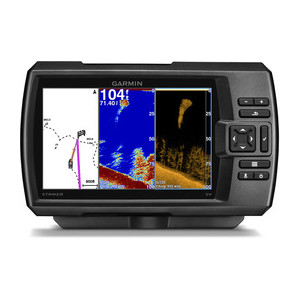 Garmin STRIKER fishfinders include built-in GPS plus CHIRP sonar and CHIRP scanning sonar capability. Now you not only have a better way to find fish, you can also mark the spots to return to later. Plus, you can mark boat ramps and docks so you can find your way back to where you started.
Garmin offers a full line of radome and open array radars. The xHD2 radars provide high-definition digital technology delivering high-resolution radar images to your plotter — images that are sharper with even better target separation. Garmin high-definition xHD2 antennas are the future-proof choice when upgrading your Garmin Marine Network. Go to the Garmin web site to check out the Phantom series, you will not be disappointed.
Most Garmin chartplotters — even if they did not come as combos with built-in sonar — can add Garmin CHIRP sonar, Garmin CHIRP DownVü and CHIRP SideVü scanning sonar, with the clearest scanning sonar images on the water. Garmin made Their sonar modules incredibly easy to install, easy to understand and seriously easy to use.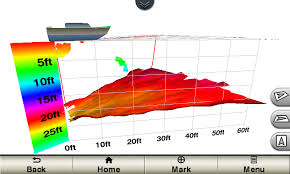 Panoptix™ all-seeing sonar is the most unique and innovative sonar on the water. Available exclusively from Garmin, it gives you the ability to see fish swimming, see your lure, even see fish attack your lure — and see it all live and in real time. It even shows you 3-D images of fish and structure around your boat.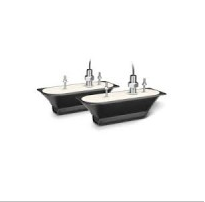 Selecting the correct transducer for the right job is very important, ask our team at Bird Electrical what is the best unit for your vessel.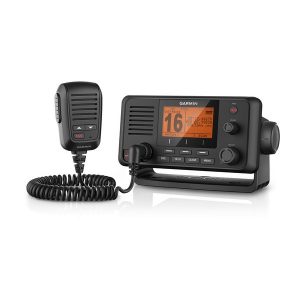 Garmin offers communications and Automatic Identification Systems (AIS) designed to enhance convenience and safety for mariners worldwide. All include Digital Selective Calling (DSC), a global protocol that uses channel 70 to transmit and receive digital messages. VHF radios equipped with DSC can send and receive digital emergency messages, private calls and general calls and let you call attention to VHF calls by using stored Maritime Mobile Service Identity (MMSI) numbers. DSC significantly improves the chances of rapid rescue.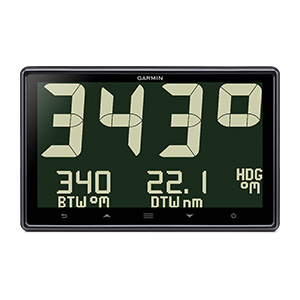 All the information you need is displayed either right on your chartplotter or on a wide variety of high-precision glass-bonded instrument displays. Garmin offers a wide selection of instruments designed for both power and sail vessels. Some are specialized for sailing and sail racing.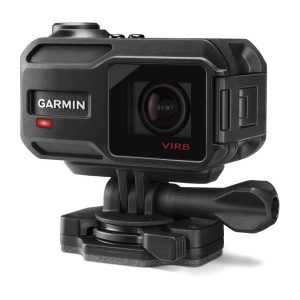 From capturing the fun and excitement of your boating experience to protecting your valuable investment.  You can see it all on your compatible Garmin chartplotter.